By: Mark Tiedemann
April 7th, 2010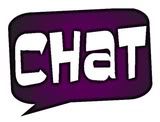 Want to talk about cell phones and other gadgets with others?  We have an IRC chat room set up just for that.
Here are the details:
server: irc.blitzed.org port 6667
Channel:  #SprintUsers
or just follow the link below to be directly connected to the room:
You can also join the chat room from your mobile device,  please stop in and ask us how you can do that.
Hope to see you in there.
Hello